Malvern Prep Spring Footbll
April 26, 2022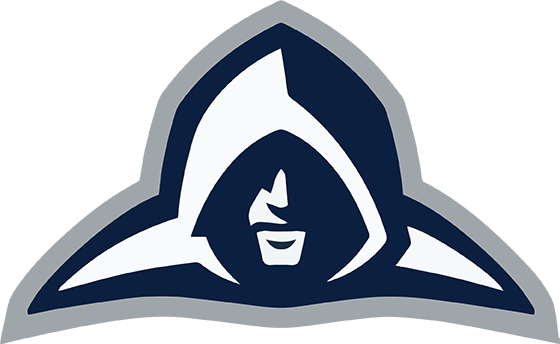 New Quigley Field turf coming for 2022 Malvern football season; 'It's a recruiting feature,' Dave Gueriera says
A brand new turf field is coming to Quigley Field, which will be installed just in time for the 2022 football season. The estimated finish is in late August/early September, ahead of the home opener on the 23rd of September against Roman Catholic.
The team will practice over the offseason and prepare for the upcoming season over on the rugby field, near the senior lot. Portable field goals will be installed.
"There's a shed over there that we're gonna use for our pads so we don't keep walking back and forth... That's going to be our headquarters all summer," head coach Dave Gueriera said.
The field will have navy blue painted endzones with it also being painted navy blue along with the sidelines. One end will say 'Malvern,' and the other will say 'Friars.'
"As soon as lacrosse ends, it's getting torn up," Gueriera said. "So, everyone will see it before the school year ends. All the trucks and stuff are gonna be here."
Malvern is preparing for an issue of some sort that a delay occurs, though they hope it will have some time to practice on the field before the season begins.
"Normally, construction jobs like this, they usually delay -- they're always done later than they say they're gonna get done," So we're kind of preparing ourselves that we'll still be up there when camp opens on the 15th. We don't wanna be up there -- we wanna be on the turf. But normally, how this stuff goes, there's always some kind of delay."
With the Friars not practicing on the turf and instead on the tightly spaced rugby field, it creates somewhat of a difficult scenario. That raises concerns for Gueriera as they'll be on the turf for at least all of summer workouts, potentially longer.
"Spacing is everything in football," he said. "How you align, you want to align on a field that is properly spaced and you can see all the lines. You can't just practice on a blank field; it has to be right. Every formation has to be aligned properly. That synchronizes all your timing, everything you do.
"You throw a slant? You want to make sure (the receiver is) on top of the numbers," added Gueriera. "Top of the numbers aren't there, or now we're just guessing? It screws up everything. It's pretty important."
The current turf was last installed in 2011, along with the current bleachers, which won't change. It's not a bold claim for one to say that the current turf isn't in great shape.
"Every 10 years is kind of the time frame for when you should replace the turf. After about 10 years of beating on it, it gets worn down. We kind of knew after last year that this would have to happen after this past year. We knew we had one more year on it... You can see the wear and tear on it... When you get tackled on it, it hurts a little bit more."
Gueriera recalls the process starting early in the school year, and it was finalized at the end of January.
"We started getting ramped up with it all early in September-October. We brought people out, gave us quotes, and were probably able to award the winning bid at the end of January."
The safety of players went into the decision-making of the type of turf they chose to install, and the end zones and sidelines being painted brings an exciting change that we have never had on our field, says Gueriera. The turf will be a similar material to the one turf recently installed at Haverford School".
"We are grateful that we have the ability to purchase a new turf for our sports teams" . "They boys are excited to get on the new field and represent our community".
Quinn Riley '25